With Newcastle being assured of a top flight status next term, the can begin planning for the coming season. Those plans would involve Ayoze Perez who has been very good for the team this season. He has gradually adjusted to the demands of the Premier League, even as he did last term in the Championship.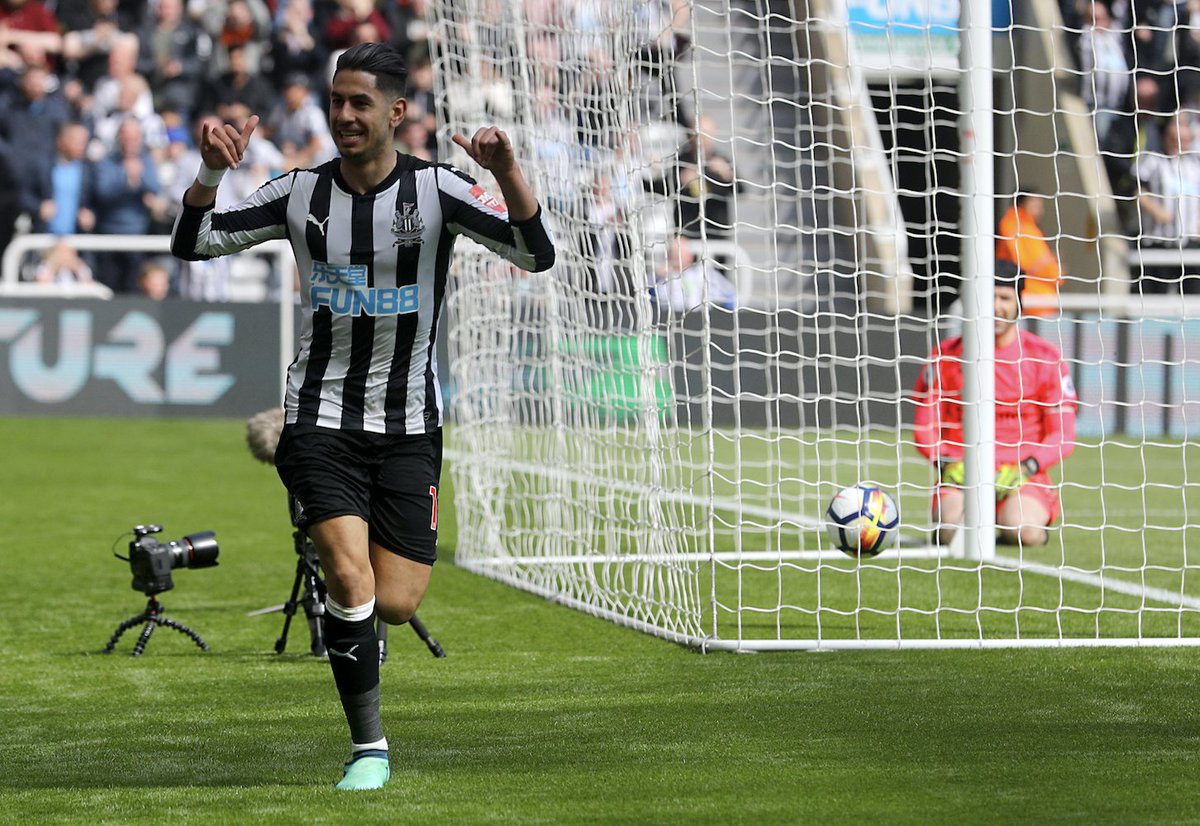 He has struggled for consistency in the past but he seemed to have really stepped up now. Benitez has helped him become a danger-man in the ranks at Tyneside. He scored against Arsenal to become the top scorer for the team this season and netted in his third straight Premier League game. the victory for Rafa Benitez and his boys helped them get the required 40 points and four successive wins.
During the game at St James Park with the Gunners, Newcastle were lucky to have all men complete following a studs up challenge by Kenedy. The former Chelsea man caught Alexandre Lacazette but was lucky to escape punishment. The last time both sides met on this stage and site, Aleksandar Mitrovic's marching orders affected United and then former star Fabricio Coloccini's own goal ensured the game ended 2-1 despite an earlier lead. Lacazette eventually scored to calm the nerves from that incident but United were able to avoid a repeat of the last time.
The result has calmed the waters at Newcastle and they can begin planning for the next season having reached the 40-points haul. They have some ingredients that would be useful in achieving success next season and Perez is definitely among. Even though there is a lot of work to be done. Congratulations are in order for now, with five games to spare.