Liverpool legend Peter Crouch says he would never forget the day he lost his two front teeth. The Premier League star shared his opinion on the use of elbow in aerial combat. Andy Carroll's use of elbow at Vicarage Road against Watford has been a subject of intense debate lately.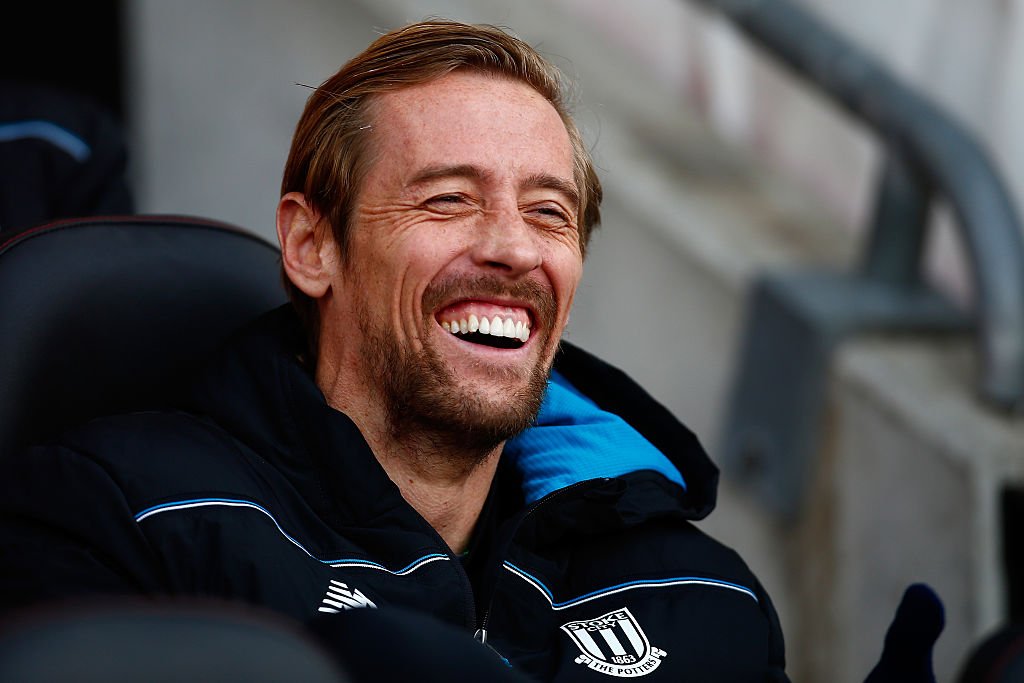 Players are known to use every advantage in their arsenal to get over their marker in aerial duels. This includes using their bodies to shove, pushing, or using elbows. Crouch, in his piece for SportMail, admitted that he has caught people with his arms and elbows but that he has never intentionally hurt a fellow professional.

"When I'm lining up and waiting for the first high ball, the only thing I'm thinking is this:  'Right, I'm winning this, no matter what.' It's your opportunity to put down a marker in your battle with a central defender. You want to let them know you are there," the forward explains.
The tall and lanky striker defended fellow players; saying most never go with the intention on harming opponents but to get the ball. He cited examples like the John Fashanu vs. Gary Mabutt incident and the Pedro Mendes and Ben Thatcher case as how bad these duels can be.
He wrote about how rife the use of elbow is in the game and how he has had numerous injuries over the years. Crouch specifically mentioned the scar he has after Manchester United defender Nemanja Vidic elbowed him in the 2006 FA Cup final whilst at Liverpool. At Stoke City, he mentioned the day he lost his teeth back in November 2012 following a clash with Fabricio Coloccini.
Crouch said Coloccini "flung his elbow" at him as he went for the ball and his two front teeth popped out. He added that he caught them as they fell from his mouth and that he even tried to put them back in. He later went to the dentist and everything is sorted but the memory lingers on.
Conclusively on the subject, he said players are aggressive only because they want to win the ball but that they would surely get their punishment as the cameras pick up any activity.