FabrizioColoccini made his third appearance for San Lorenzo in the 2021 Copa Sudamericanaearlier on Thursday as he helped his team see off Huachipatoemphatically. Fabrizio Coloccini was in the San Lorenzo starting XI that defeated their opponents in their final group game in Group A of the competition.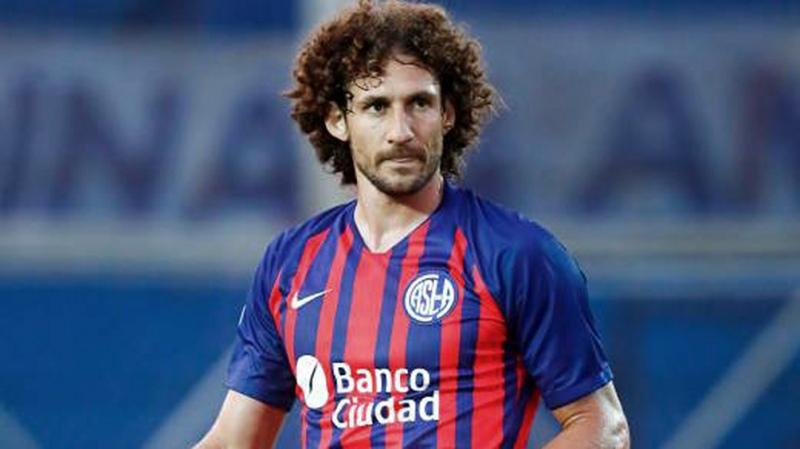 Coloccini started the game against Huachipato at the heart of a three-man central defenceand alongside compatriots Francisco Flores and Federico Gattoni. The retired Argentine international was removed from the game three minutes from time. He was replaced by fellow defender Gonzalo Lujan Melli on 87 minutes. By the time of his exit, San Lorenzo had scored all their three goals in a 3-0 away win over Huachipato.
Nicolas Fernandez was the star of the show after his brace propelled San Lorenzo to an impressive victory. He scored histwo goals in the first half of the game. His first goal came as early as the tenth minutebefore he completed his brace on 32 minutes. Argentine midfielder Luis Sequeira wrapped up the win for San Lorenzo nine minutes into the second half.
San Lorenzo secured only their second win in the group stage of this year's Copa Sudamericana with the matchday six win over Huachipato.San Lorenzo have now won two straight games in the competition after the matchday five win at 12 de Octubre.
Argentine outfit San Lorenzo sealed their first Copa Sudamericanavictory this season with the 2-0 win over hosts 12 de Octubre. San Lorenzo had gone four games without a win at the start of the Copa Sudamericanagroup stage before the victory over 12 de Octubre. The win over Huachipato took San Lorenzo off the bottom spot to third spot in Group A.
Fabrizio Coloccini has played three times for San Lorenzo in the Copa Sudamericana this season. He has been at San Lorenzo since returning to the club on a free transfer five years ago.