Former Newcastle United defender Fabricio Coloccini is excited about his former team and said that it is a great thing that they are back in the Premier League. He said that this is important for the fans as they have been following the team whether they are in the Premier League or the Championship.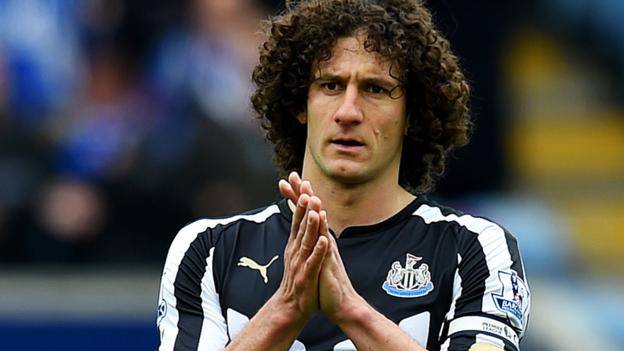 It is important however that the club keeps Rafael Benitez as manager and that they provide him the necessary fund to build a team that can challenge the other Premier League sides.
Fabricio Coloccini said that the Premier League is a tough league and that the players should play much better if they want to avoid relegation at the end of the season. He believes that the manager has already identified players that can strengthen the team and it is important that the board provide the necessary financial backing to make these transfers possible.
The former Newcastle United is currently playing in Argentina with his first ever team and said that it has always been his dream to end his career in his home country. He stated that he has spent some great years with Newcastle United and that he will never forget the fans as well as the staff.
He hopes that the team will be able to secure their place again in the Premier League and established themselves there as it was in the past. He believes that the key will be to keep hold of Rafael Benitez as he is a great manager and has big experience of managing the top teams in the world.
He said that there are some exciting young players at Newcastle United and it is up to the club to provide them with enough playing time to make sure that they continue their progression.