Former Newcastle United skipper Fabricio Coloccini is available in the market barely a year after exiting the club. The player decided to return to his boyhood club San Lorenzo after the club sunk to the Championship division.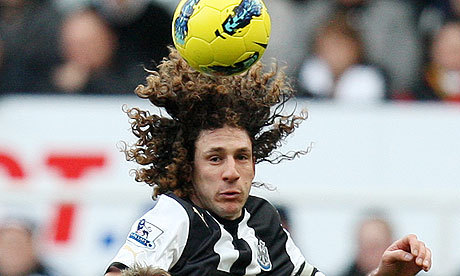 Coloccini opted to see his career off at the club after agreeing a three year deal with the side. He told Coach Rafa Benitez that he wanted to leave and then he spoke to the fans at a press conference. He left the club amicably as he sought a decent end to his career.
The player and his family share a strong history with the club. They campaigned and raised funds when the Argentina military government forced the club to sell their former ground. The compassionate player knew he lacked the required energy for what Benitez wanted to do at Tyneside. He thought he could refresh his career at Lorenzo while providing the club with experience.
Upon arriving at the club, the same back injury that limited him in the Premier League hampered him seriously. The coach Diego Aguirre was not very enthusiastic as he struggled to adapt to the new demands. The Argentine played just 12 games and he eventually dropped in the pecking order that he was not included in the squad for the last game of the season despite being fit.
Recently, the coach fired Coloccini along with two senior players. The club chief Matias Lammens scould not fault the decision of the manager as he saw reason. He claimed it was "painful" that the deal he worked on failed to live up to expectations.
"…we were also waiting for his return for many years and he made an effort to come back because he had other offers," he said.
Coloccini probably returned back too later, after 20 years in Europe. He is back in the market where he can hopefully get somewhere to play before he retires.